Embrace The Industrial 4.0 Revolution & Prepare To Welcome The Future
Tanand's APD system brings production efficiency and improve yield by providing real-time drying performance and drying end time prediction for paddy through integration with IoT sensors and Big Data Analytics.
Tanand is the pioneer in bringing IoT technology to rice industry and we own the patent for paddy moisture content prediction algorithm & methodology. With that, our APD can improve your grain quality from using either inclined bed dryers (IBD) or mixed flow dryers. Start your journey of improving your yield with automated control & monitoring with us now!

Common Rice Industry Problems
Manual operation

Conventional drying methods where the switches are still operated by hand
Data is still collected manually and often result in inaccuracy and inconsistency

Poor working condition

Labourers are working in dusty and hazardous environment for prolonged hours

High risk of faulty

Dryers and control panels are always located far apart leading to increased chances of error
The condition of the blowers and radiators is not periodically monitored and recorded, thus increasing the risk of machinery failure
How We Automate Your System
Optimize drying AI
Patented algorithm optimizes drying performance by auto-regulating air temperature based on moisture content and environment humidity ensuring paddy are dried with care.
Remote temperature
Optimal temperature with PID controller with a gateway to remotely change the set value.
Grain moisture content prediction
Patented paddy moisture content prediction algorithm with >95% accuracy improves productivity and revolutionize the paddy drying process.
Powerful cloud system
Powerful processing capability to process and analyze the input data with real-time web & mobile app centralized dashboard for performance monitoring & control.
Big Data analysis
Visible dryer performances and grain data in real-time are the keys for future improvement. Collected data will be benchmarked for future analysis and AI will constantly learn and improve the algorithm accuracy to optimize the drying performance.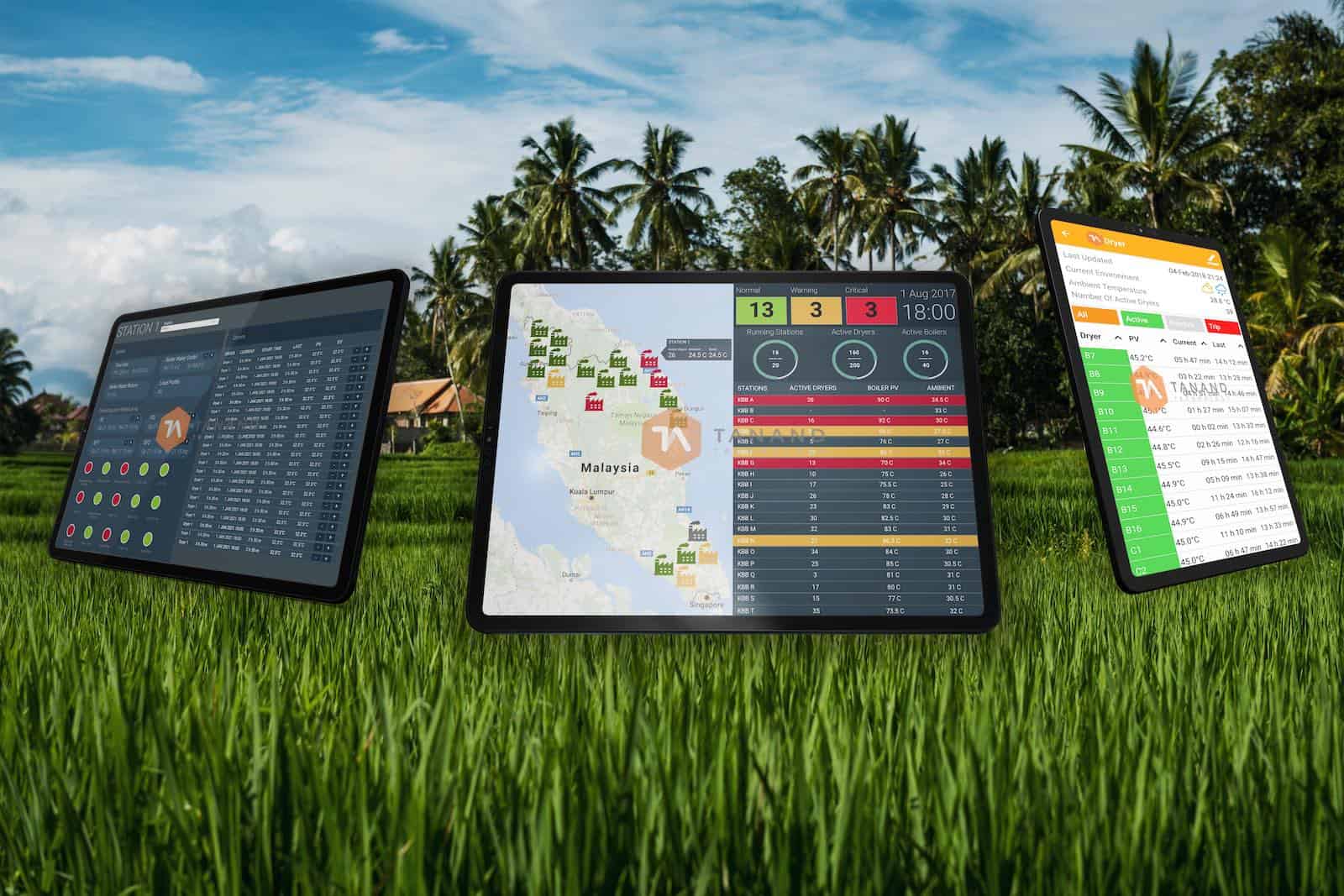 Benefits & Results You Will Get
Minimize the stress/broken rice
Increase plant profitability by reducing cost and improving yield with measurable results
Automated monitoring and control of conventional paddy drying system
Optimized drying capacity with the integration of wireless smart sensors, IoT gateway, and Big Data
Multi-branch monitoring by using cloud computing
Reduce electricity consumption
Predictive maintenance feature with real-time alert notification
Real-time dryers data for KPI setting and continuous improvements

Our Success Stories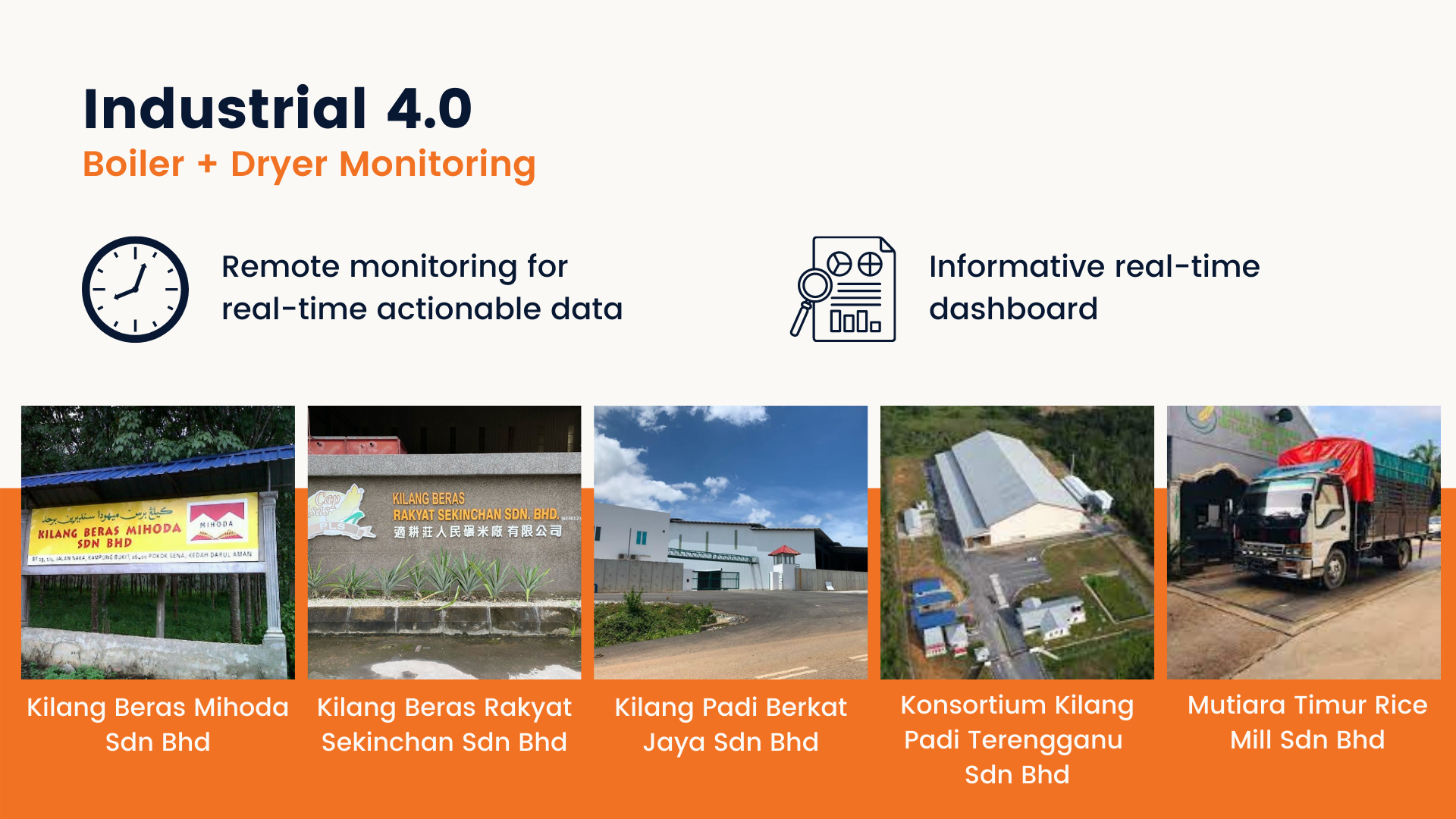 Advanced Paddy Dryer (APD) Lite
Industrial 4.0 cloud-based computing remote smart web & app
Boiler & dryer real-time monitoring & adjustment
Instant notification when boiler & dryer running in non-optimal condition
Never miss an important operating condition that affection production & quality