Tanand Real-Time Visualization & Data Analytics (Easi AIoT & Easi Scada)
Easi AIoT & Easi Scada is a plug and play solution tailored towards production monitoring in improving the efficiency of downtime management, service quality, workforces and reducing operational costs. It provides data instantly to assist manufacturers in making better decisions. Generally, the real-time analytics are divided into two categories:
On-demand real-time analytics: waits for users or systems to request a query before delivering the data analytics and insights
Continuous real-time analytics: proactively notifies users with alerts or triggers responses on systems as events happen
To put it simply, real-time analytics delivers insights and new analytics immediately to assist manufacturers in better decision-making and quicker information analysis.
7 Common Challenges Faced by Manufacturers
The shift in today's economic situation have resulted in various issues faced by manufacturers. Especially during the current pandemic situation, many manufacturing productions have encountered difficulties in terms of higher demand production requirements, and a strict regulated & stringent standard in production.
These tasks made the situation worse when:
Unplanned downtime (equipment's, machine's or other critical assets)
High energy & production wastage
Stretch on manpower due to pandemic and reduce workforces
No real-time with historical analytic driven production or maintenance dashboard (only real-time data)
Machine data may not be accurate
Losses time in troubleshooting
Difficult to identify production bottlenecks and root causes which required highly skills & years of experiences to build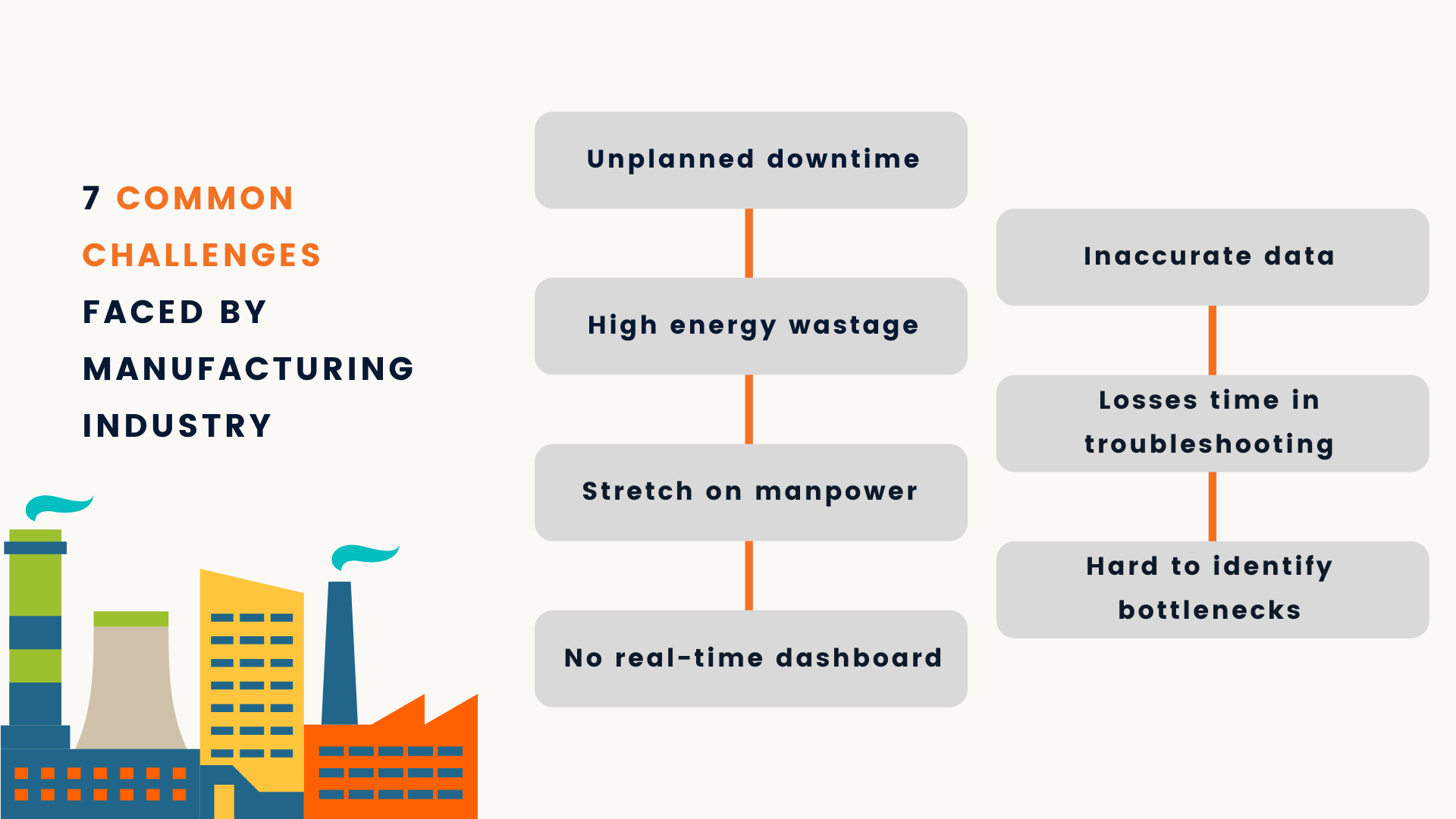 4 Simple Steps of Easi AIoT & Easi Scada
The process to managing real-time monitoring visualization and analytics (RTMA) involves simple steps that are easy to conduct.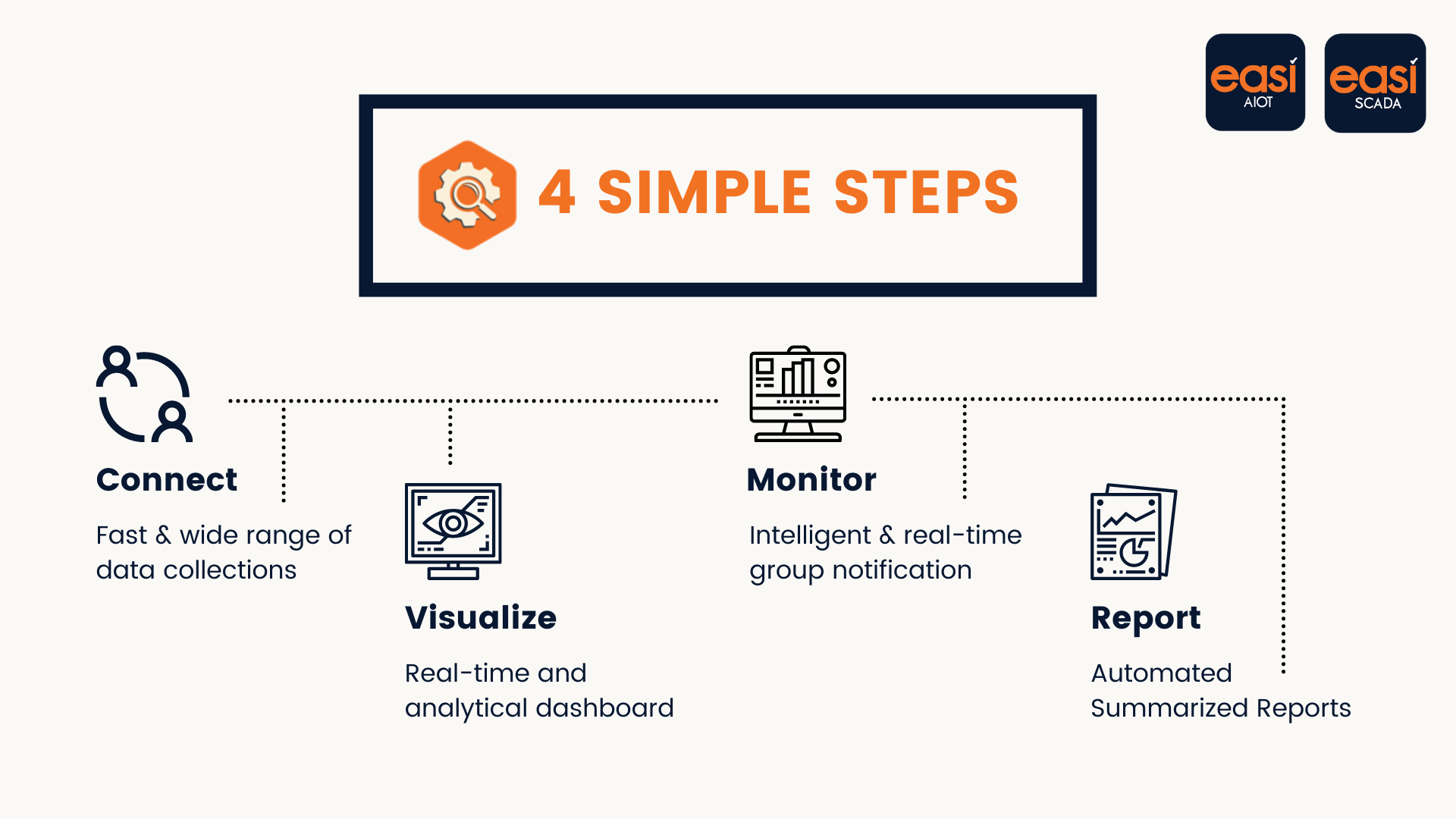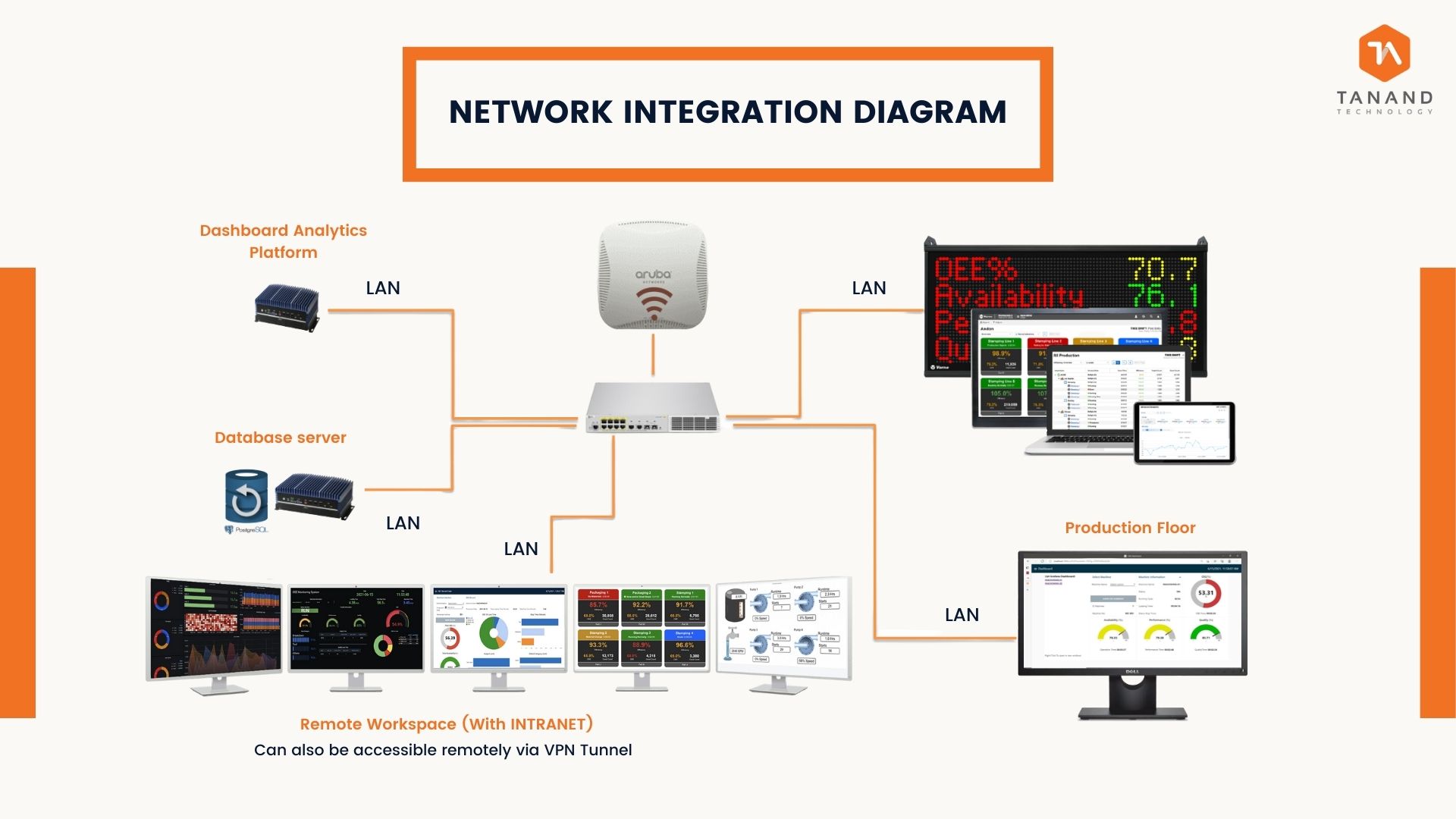 Full Range of IoT Sensors - Wireless & Battery Powered
Production Meter

CO2 Sensor

Temperature & Humidity Sensor

Tx-Temperature & Humidity Sensor

Air Flow Sensor

Tx-Vibration Sensor

Ultrasonic Flow Sensor

Differential Pressure Sensor

Tx-Smell Sensor

Air Velocity Sensor
Real-Time Monitoring and Analytics Platform (PEEM Diagram)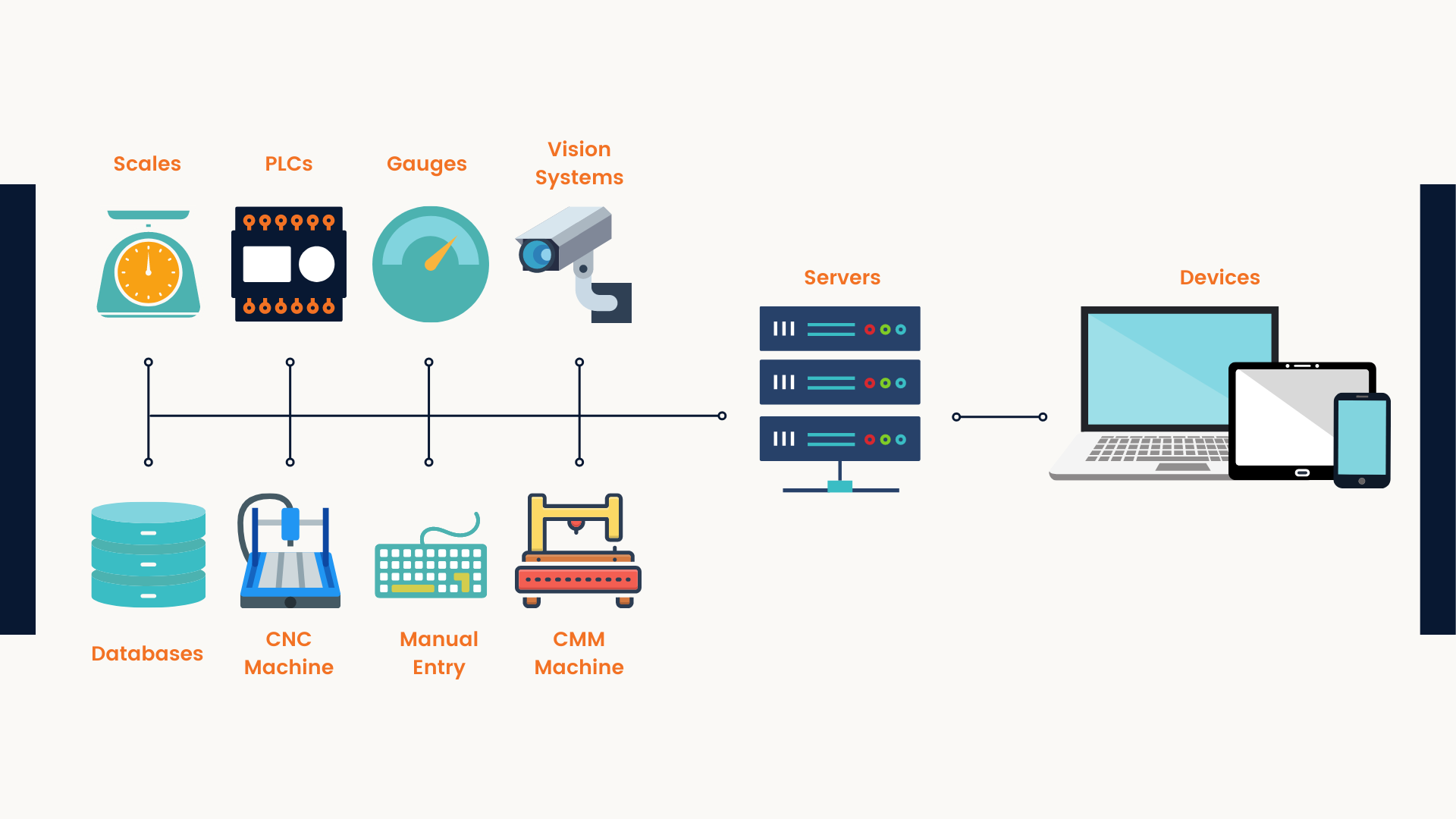 Industry Applications

The Benefits of Easi AIoT & Easi Scada
Future proof your investment with 64-bit technology
Preserve existing hardware investments
Reduce engineering time and cost
Automate collection of downtime cause & responsibility
Web-based project management and deployment
Quality and energy analytic capabilities
Standard, custom, and scheduled reports
Easi AIoT + Easi Scada
AI + IoT + Real-Time Visualization Web Scada

Chiller Monitoring & Efficiency Optimization Including Air Compressors

HVAC Monitoring & Efficiency Optimization

Critical Equipment Predictive Maintenance