Transforming Your Manufacturing Process To A Whole New Level Through Industry 4.0
Tanand provides you with simplied real-time user friendly Manufacturing Execution System (MES) for improved visibility, control and manufacturing optimization of production and processes:
All-in-one simple platform that is accessible anywhere, anytime, and easily scalable when you add more machines in your production floor in the future.
Complimented with easy to use and interactive dashboard, yet powerful web and mobile optimized dashboard to act as a daily tool for project improvement, monitoring, troubleshooting, and extracting production data management report. Suitable for your management, engineering, and operational team with very little training time.
Provides real-time insights for every machines, processes, lines, whether they are in batch processes or continuous processes.
Provide real-time analytics capabilities with conditioning monitoring to enable predictive maintenance and reduce production downtime without worry of over/under maintaining your equipment.
Real-time energy trending data and benchmarking of various production floor data to identify energy wastage and further save costs.
Fast deployment with guaranteed ROI.

The Ultimate Packages For Your Manufacturing Needs
Eliminate manual data collection and boost your OEE with predictive maintenance:
Still using spreadsheet to collect data manually? Want to know if your production is on target? Unexpected downtime and decreased productivity?
Complimented with VorneXL, you improve your OEE by monitoring all assets in real-time so you can instantly see your downtime and deep dive into your OEE. Highlight hidden losses so your team sees exactly what is happening and can fix it before it's a problem. No more notepads, spreadsheets and hand-written reports trying to discover problems and implement changes.
Prevent unexpected shutdown by coupling VorneXL with our Predictive Condition Monitoring (Easi PCM), which leverages on existing & new wireless sensors, to diagnose the problems on your production equipment in advance. Root cause analysis will be performed to drill down on the reasons for downtime. Alerts and notifications will be sent to the right person when action needs to be taken. Be proactive instead of reactive.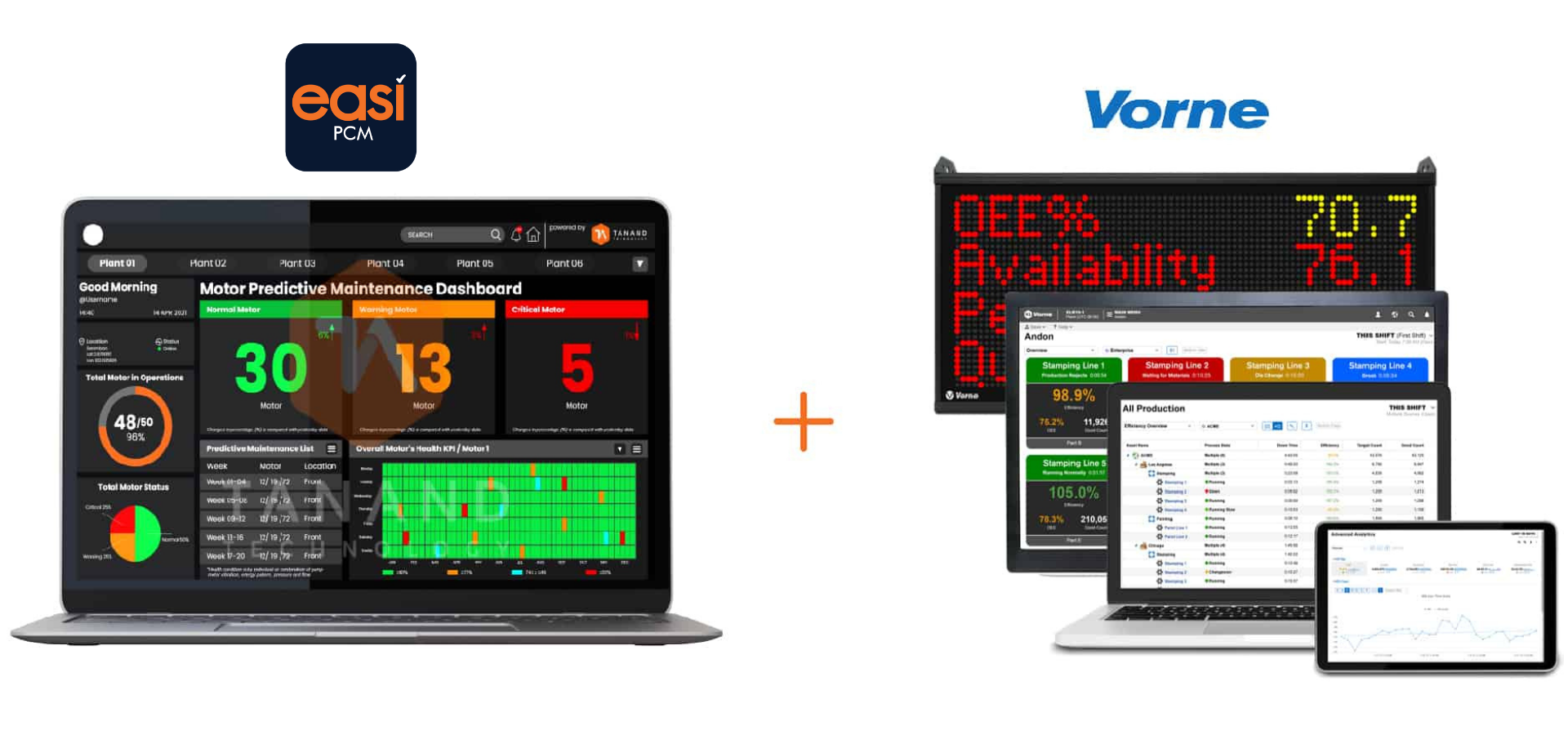 Decreasing Maximum Demand Penalties:
Are you facing unavoidable maximum demand penalties that are increasingly frequent every month? Are you searching for a real-time energy monitoring solution that are simple to operate?
With our Real-Time Advanced Energy Analytics Platform, we provide solutions to track and visualise simplified data in real-time, while also automatically detecting machine abnormalities in consumption and currency through Predictive Condition Monitoring (T-PCM). To ensure a standardised efficiency measurement in the platform too, IPMVP is used to help in verifying energy performance and project savings.
The platform, while being easy to install, works efficiently and has very minimal disruption to operation. Detailed insights are gained through dashboard monitoring, with instant notifications sent to Whatsapp / Telegram when unexpected abnormality occurs.
Avoid maximum demand:
Maximum demand penalty & high energy bill?
This solution helps you to know what's happening in your plant/facility, it offers insights on unnecessary running equipment and identify specific anomalies that cause maximum demand. Our system will tell you when and how long maximum demand occurs. With this visibility, you can immediately reduce your energy bill.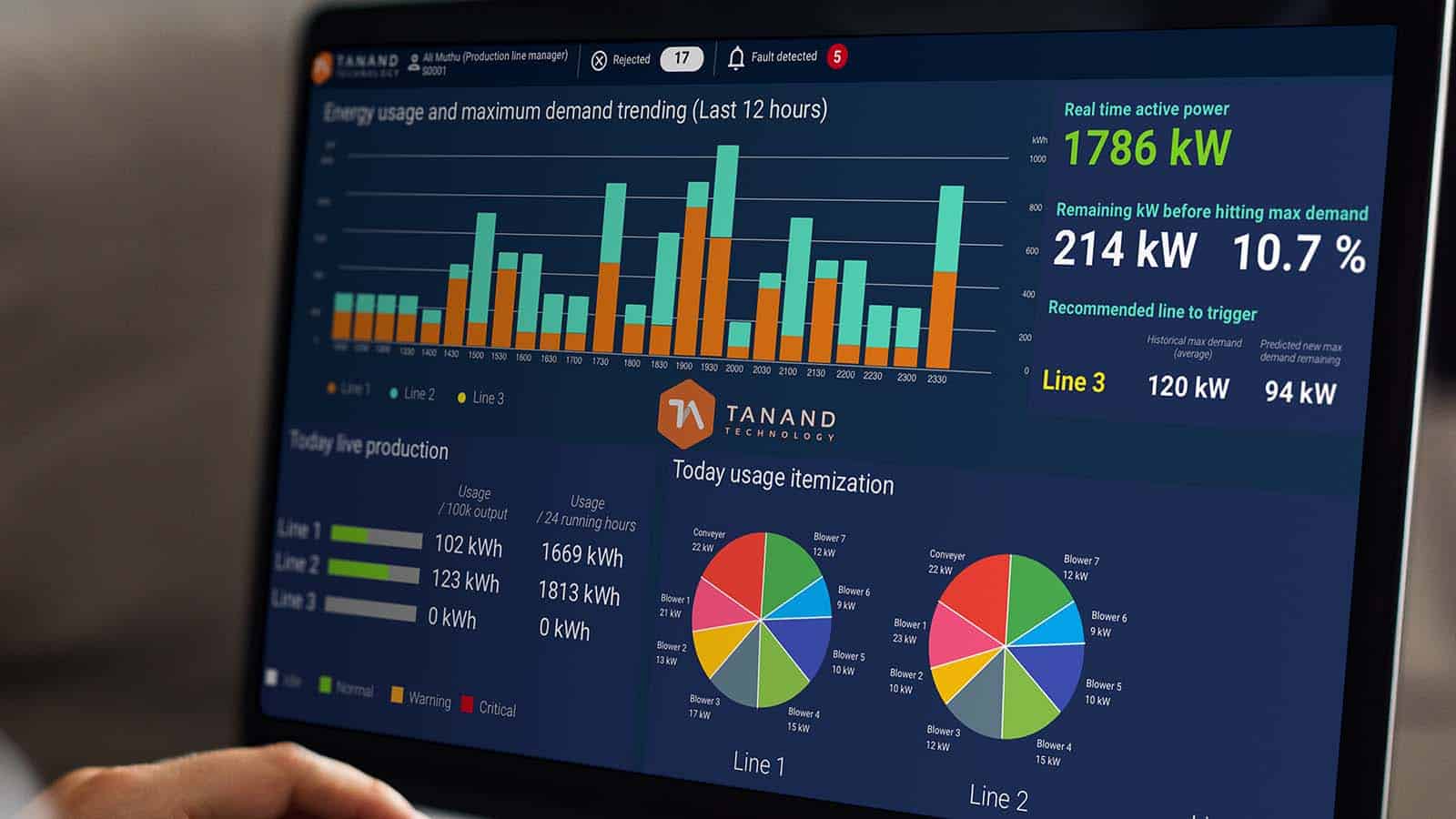 Real-time energy trending data for benchmarking:
Looking for extra cost-saving opportunities while increasing output?
Our multi-channel smart energy meters and our analytical powered EMS platform does not only provide accurate real-time energy trending data and motor unit consumption. The real-time data are also constantly and automatically compared with the trending benchmark values with various production floor data (output, quality, performance, pumps, flow, pH meters, inverter speed, temperature, moisture or humidity. When all machines and lines are measured, you can easily identify energy wastage for cost savings and increase production output.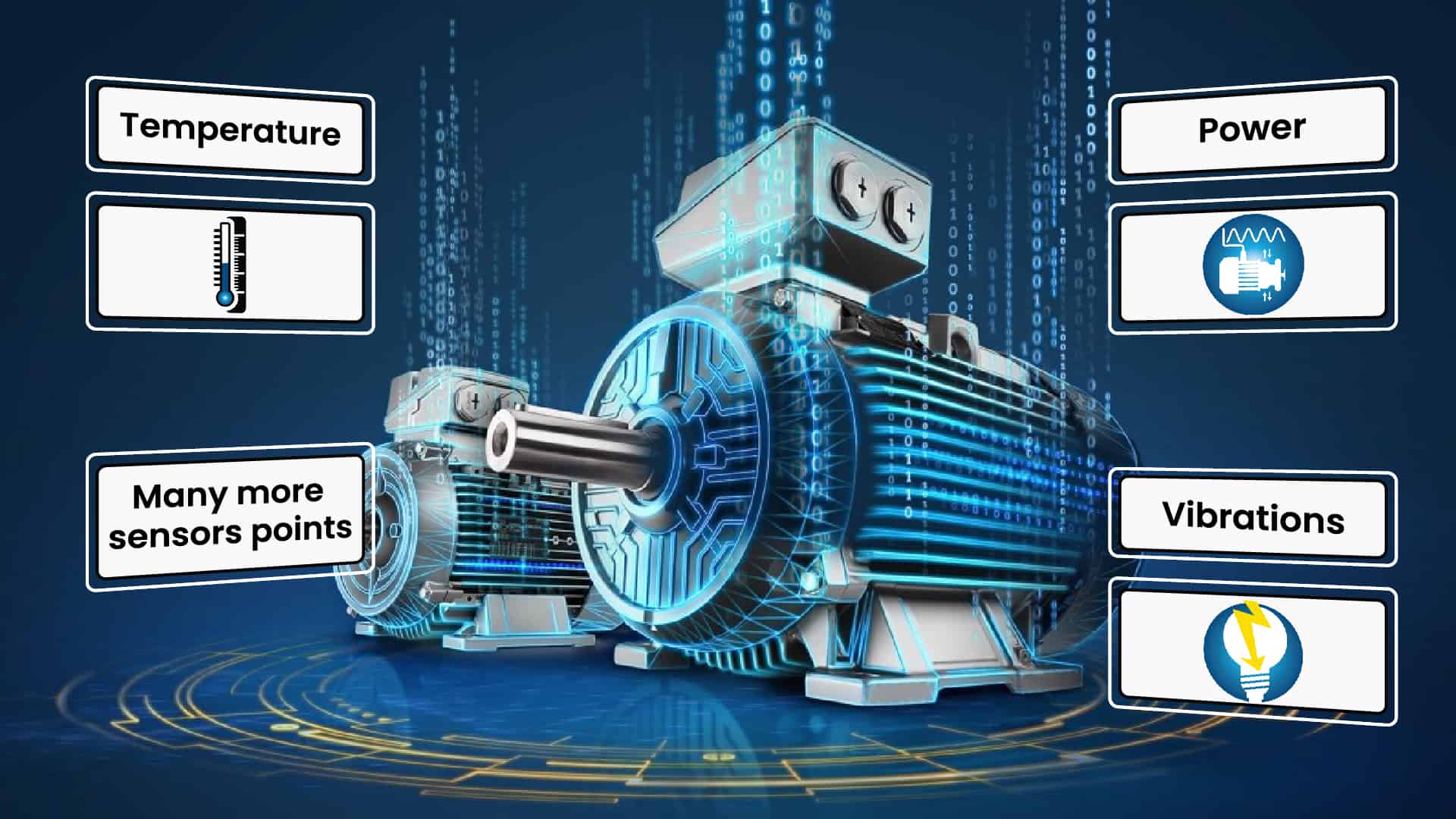 Highly integrable and scalable:
Already have existing power metre or hardware?
No problem! Our solution is highly integrable with a wide variety of energy metres/hardware. One single production line can be easily scaled up to the entire factory. You might not even need to buy any additional hardware at all to start your Industrial 4.0 journey.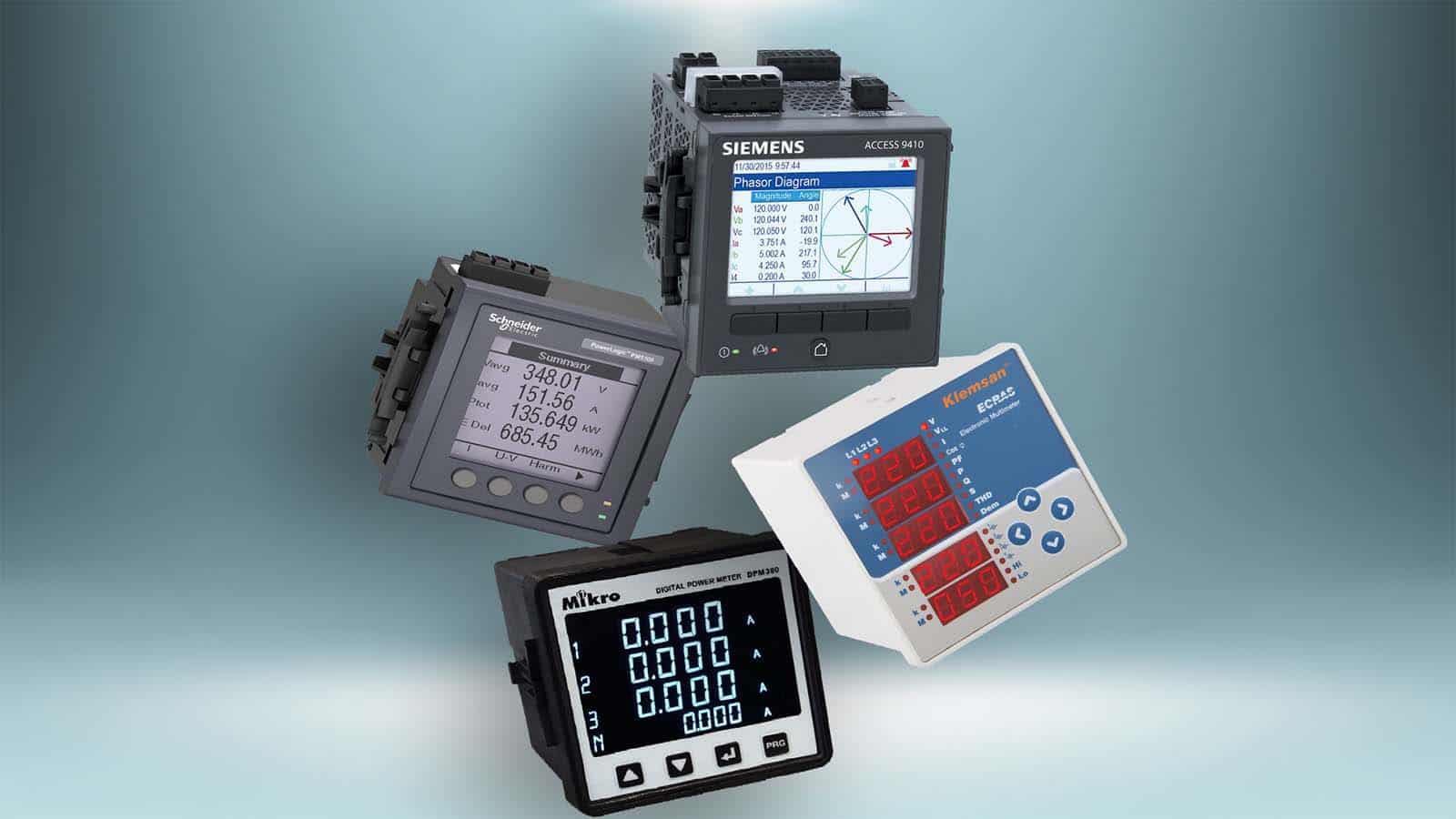 Fast deployment and guaranteed ROI
Complicated wiring work and require production shutdown?
Leveraging our in-house R&D sensors, wireless connectivity that reduce downtime We use industrial grade sensors that are proven to be long-lasting in harsh environment. We also leverage our in-house R&D sensors and wireless connectivity that reduce downtime for installation and wiring work on your existing production floor. Our fastest deployment record for one production line in a glove manufacturing factory was 2 hours!
Ditch all the costly wiring work and go wireless.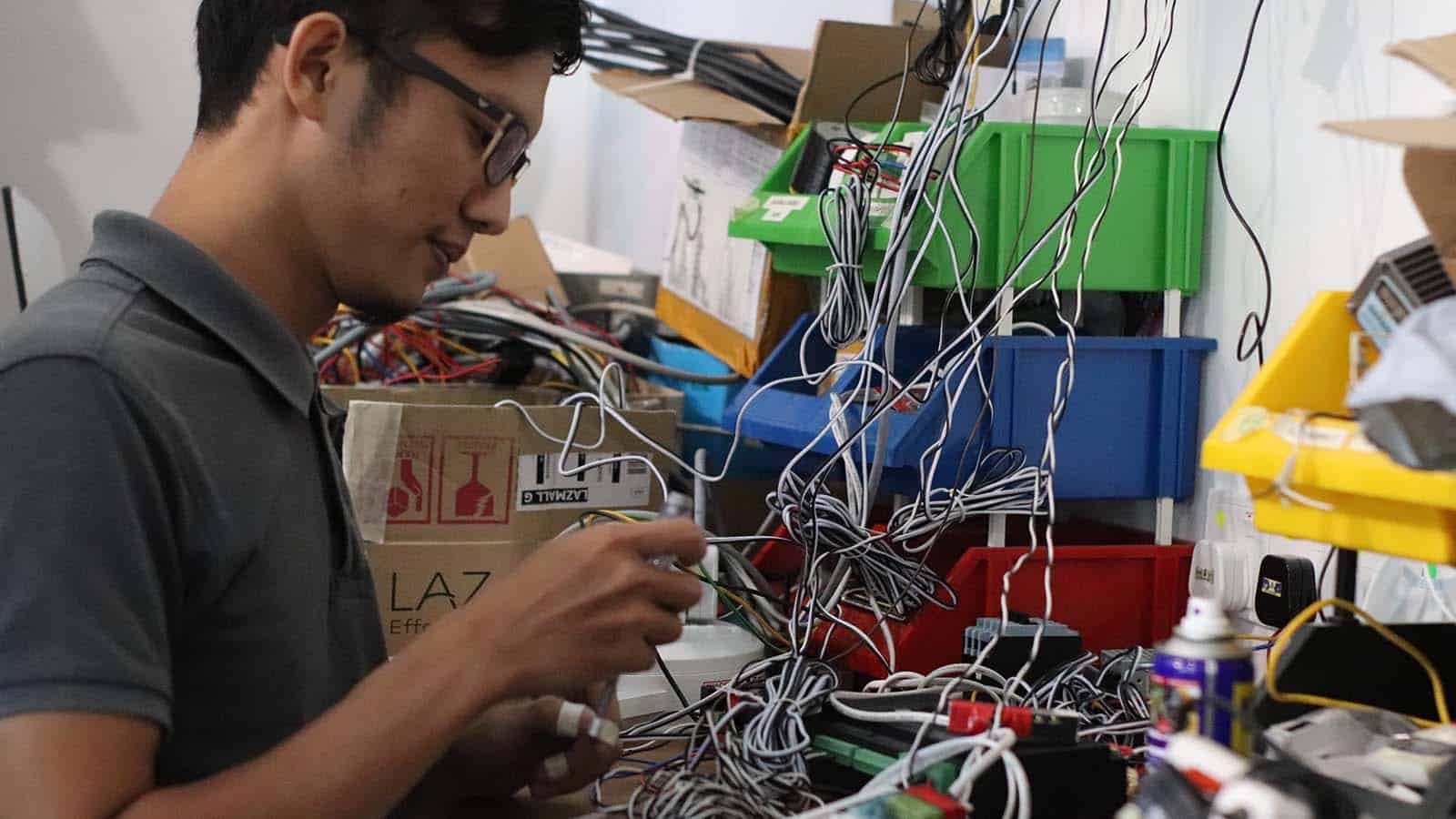 Adding Value To Multiple Stakeholders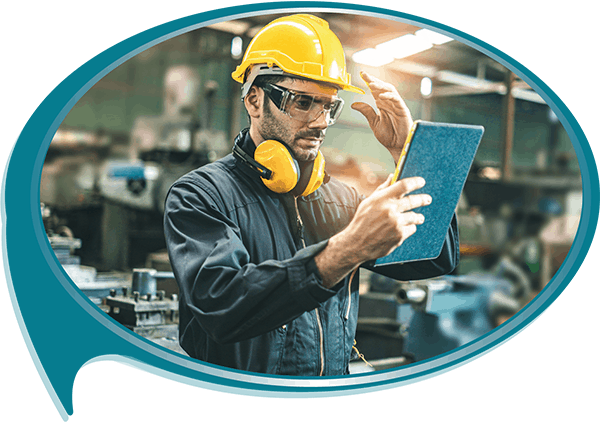 Plant managers
"How can I increase my production capacity by reducing the length of downtime? I need a system that can provide automated live performance monitoring, instead of collecting data or sifting through reports looking for anomalies."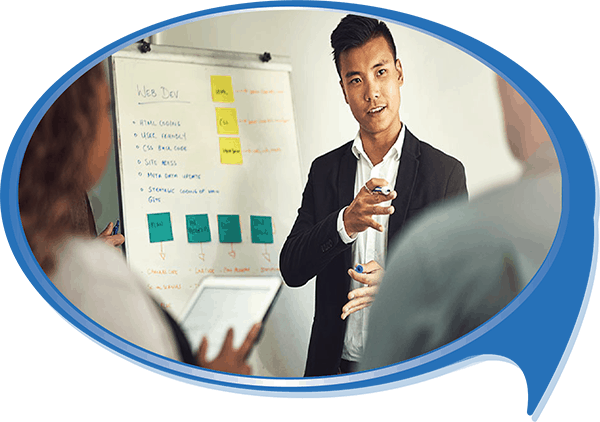 Product managers
"I want to focus on improving my product quality and not spending time on firefighting with production breakdown issues. My KPIs are to improve profitability with good cost control."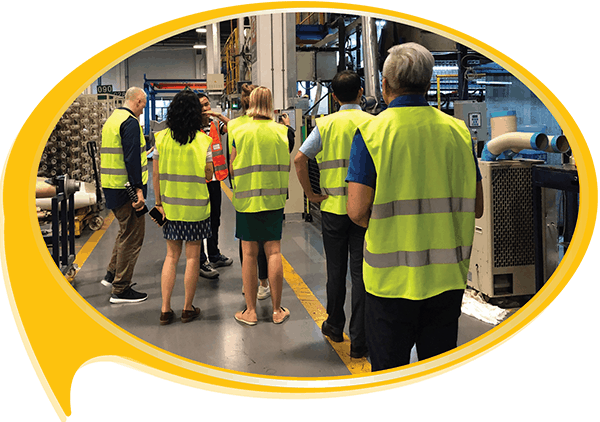 Top Management
"How can I get the overview of my production output, downtime and other KPIs to make effective decision not based on intuition? I want to make sure that my factory is not falling behind, but I also need to know what is my ROI if I invest in this digital transformation."
Our Success Stories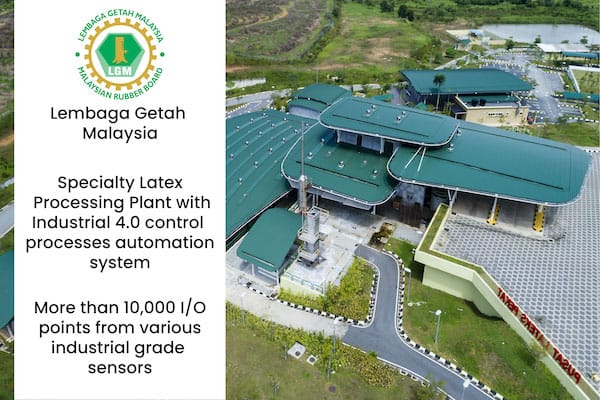 Lembaga Getah Malaysia (LGM)
Specialty Latex Processing Plant with real-time industrial 4.0 CLOUD SCADA System with OEE + EMS & predictive conditioning monitoring system
High value special grade latex processing with chemical reaction process heating, process cooling required precise chemical composition adding, mixing, and precise parameter control to ensure a consistency in output quality
We implemented more than 10,000 I/O points from various industrial grade sensors with real-time analytic dashboard that can provide real-time historical trend for analytics and comparison purpose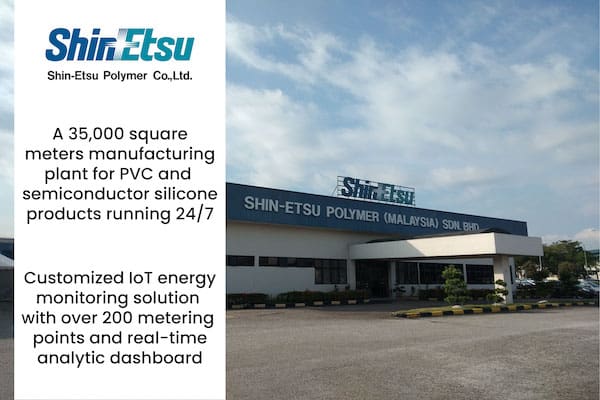 Shin-Etsu Polymer (Malaysia) Sdn Bhd
35,000A (over 10MW) are real-time monitored and measured by more than 200 energy metering points
Consists of customization interface and logics to enable detailed insights such as:
Real-time energy cost utilization based on product categories
Breakdown of common utilities (air chillers, air compressors, air-cooled compressors, lighting, canteen spaces)
Real-time energy usage data, maximum demand prediction, high energy pattern analytics with alert notification and product cost estimation
Frequently Asked Questions (FAQs)